Atlantic City is a popular casino destination located in New Jersey, United States, which trails only Nevada and Pennsylvania for annual wagering volume by US state. Because Las Vegas and Atlantic City are on opposite sides of the country (2,500 miles apart) they hardly compete. While many tourists fly to  Las Vegas, the majority of visitors to Atlantic City drive in as New York City is just 130 miles away.
I often hear people refer to Atlantic City as a mini Las Vegas, but that's quite the stretch. Nothing compares to Las Vegas. No matter what you're looking for, you can do it all there. Indoor sky diving, chopper rides over the Grand Canyon, huge aquariums, headliner entertainers, excellent food from around the globe, the best swimming pools, beautiful woman and the list goes on and on. That's not including the casinos, which are world renowned.
In Atlantic City there are some interesting historic sites and a beach, but the casinos are by far more the main draw. Slots, blackjack, baccarat, craps and roulette are the most popular casino games everywhere in the US, and Atlantic City is no exception.
However, where Atlantic City kicks all other casino towns to the curb is their diverse selection of alternate games, such as Sic Bo, Pai Gow Tiles, Caribbean Stud, Texas Hold'em Bonus, Let it Ride, and our favorite 3 Card Poker.
Where to Play 3 Card Poker in Atlantic City
It would seem like this is a trivial question, and if you're visiting by car perhaps in some ways it is, for most it is not. Parking is available at each casino but expect to pay $5 to $10 for the afternoon and evening. If you're visiting Atlantic City by air, bus, or train and planning to spend the night, where you stay might be of concern. Let me start by covering the layout of Atlantic City.
Guide to Atlantic City Casinos
There are 13 casinos in Atlantic City, 10 on the boardwalk and 3 in the Marina District: See Map.
Some are grouped together while the others are quite a walk between. While all the casinos are magnificent and safe, walking between them is not always the best idea, except for when walking the boardwalk 8AM to 10PM. Much of Atlantic City is not a nice neighbourhood and crime rates are high, though the boardwalk is very safe during normal non-sleeping hours.
West Boardwalk
Anyone who enjoys hopping casino to casino, and is without a car, might wish to avoid the two casinos located on the far west section of the boardwalk which are Atlantic Club (formerly Hilton) and Tropicana. While taxi is an option, expect the driver to be annoyed when you take a 3/4 mile ride.
Centre Boardwalk
In the centre of the boardwalk from West to East you'll find Trump Plaza, Caesars, Bally's and Bally's Wild West, all are large sites and the easiest to walk between. This is a very decent area to stay unless you prefer to plant yourself in the East boardwalk or Mariana casinos.
East Boardwalk Casinos
The casinos on the east boardwalk are a bit of a journey from the other areas but can be walked to from the centre board walk. In this area you'll find Resorts, Taj Mahal, Showboat, and finally the Revel.
Marina Casinos: These are by far the nicest casinos in Atlantic City and are good 5-10 minute drive from the boardwalk. Here you'll find Golden Nugget (formerly Trump Marina), Harrah's Marina and the pinnacle of all Atlantic City casinos the Borgata.
VIP Networks
In case earning loyalty rewards and comps is part of your Atlantic City plans, I should mention there are two multiple property VIP programs in Atlantic City:
Trump One Card
This rewards card is valid at Plaza and Taj Mahal.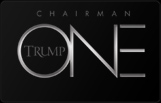 Total Rewards
This rewards card is available in casinos all over the US, including Las Vegas, New Orleans, Tunica and other destinations. The Atlantic City casinos that are part of this program are Caesars, Showboat, Bally's and Harrah's Marina. More details can be found at totalrewards.com.
All other Atlantic City casinos have a single property standalone rewards card. Resorts has Star Club, Golden Nugget has the 24 Karat Club, while Borgata has Red Label and Black Label cards available via My Borgata Rewards.
3 Card Poker in Atlantic City
It's time to discuss which Atlantic City casinos are best for 3 Card Poker. A lot here depends on your preferred stakes, the length of your trip, how often you'll return and whether you visit casinos in other US casino towns such as Las Vegas, Tunica, Reno, Lake Tahoe and New Orleans. There are a few categories that should help you decide.
Lowest Limits
If your concern is playing low stakes while getting free drinks then you'll find $5.00 minimum tables most often at Tropicana, sometimes at Taj Mahal, and in the morning weekday hours at Bally's. Most of the time the minimum ante bet is $10.00 at Atlantic City casinos and can go up to $15.00 on weekends – a time when Atlantic City is packed and room costs nearly triple.
Best Odds
The best 3 Card Poker odds in Atlantic City can be found at Borgata. Look for the game that pays 1:1 on the Ante for a straight, because most Atlantic City casinos only pay the Ante on flush or better. This pay table should be any mini-royal 10:1, straight flush 5:1, trips 4:1 etc. When playing optimal strategy (folding any hand not Q-6-4 or better) the result is a low 1.96 per cent element of risk. To be clear, the house advantage is still 3.28 per cent on the Ante bet.
This assumes you're not playing Pair Plus, which if you are you may wish to skip Borgata and see the next section.
Best Pair Plus Payouts
If you're looking for a chance to hit a huge payday while playing at standard Atlantic City 3 Card Poker odds, you'll want to play at a Caesars Entertainment properties – the properties are Caesars Palace, Showboat, Bally's and Harrah's Marina.
At these casinos look for the table with the 6-card bonus. Here if your hand plus the dealers' hand makes a 6-card straight flush you're paid $100,000, or can be paid $1 million if it is in a select suit. This is one of the best 3 Card Poker games around and it is exclusive to Caesars Entertainment properties. Keep in mind that the 6-card bonus side bet carries a hefty 15 per cent house edge.
Best Rewards Program
If you're looking for the best rewards program, you'll need to shop around.
Golden Nugget is decent as the comps can often be converted to cash during promo periods. However, the Total Rewards card is valid at four Atlantic City casinos as well as casinos in Las Vegas, New Orleans, Tunica and other locations around the US.
While Caesars Entertainment comps are slightly less on the front end, their back end deals on complimentary or discounted rooms are very hard to compete with and make their casinos in Atlantic City – namely Caesars, Showboat, Bally's and Harrah's Marina – perhaps the best for regular casino visitors.